Kuwait is one of the world's most developed and culturally rich Muslim nations of the world. It has a total population of 4.053 million as per the data of 2016 and this population majorly comprises of Muslims being the residents. This is one of the major reasons why Muslims prayer times Kuwait (مواقيت الصلاة في الكويت) are important for the local citizens and these prayer times calendar keep on getting updated on a regular basis for the ease and help of the local citizens. Not just the local Muslims but Muslim from various parts of the world like Pakistan and some Gulf countries also reside in Kuwait making it equally important for them to know about exact and authentic Islamic prayer time Kuwait.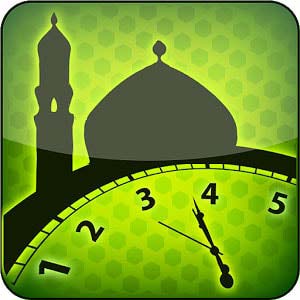 Muslims primarily pray five times a day, however, there are some other important prayers which might not be included in the "farz" category but surely help gain a lot of sawaab and of course, help us become better Muslims with each passing day. Kuwait prayer timetable for the 5 compulsory prayers (al-fajr, al-zuhr, al-'asr, al-maghrib, al-'isha) and the other extra prayers are obviously different and according to the divine injunctions of Islam, one really needs to make sure that they are being offered at their exact and designated time. This is why people in Kuwait are extremely particular about Kuwait prayer times so that they do not miss out on any of the prayers and not even offer them a bit late.
Some people are very consistent in offering Tahajjud prayers and this is why offering these prayers at the right time is very important. Some religious events and months of Ramadan are the most prominent times of the year when people focus a lot on the praying of the Tahajjud namaz. The sawaab associated with it is immense which is why the focus should be to really offer this prayer on time and for that, Islamic Prayer times in Kuwait are there to help you out. The idea of Tahajjad prayers is that you offer it after the Isha (night prayer) and before Fjar (the early Morning Prayer). The preference of the time is to offer it in the last third of the night.
Apart from the five prayers (Fajr, Dhuhr, Asr, Maghrib and Isha) and tahajjud people often like to offer nafal prayers and there are some other prayers like Ishraq and Chasth which are also very commonly offered not just in Kuwait but in various other parts of the Muslim world. Kuwait prayers timing are also designated for these prayers too as again the idea is to keep in mind the due time for all sorts of prayers and try to offer them on time. Losing out on the time and not being able to offer them at the right time sort of makes you lose out on the true essence and the benefit of the prayer itself. The term Ishraq literally means the time of the day when the sun has fully risen which is why this prayer is also offered at that particular time. The Muslims prayer times Kuwait (أوقات الصلاة الكويت) for this keeps changing as the day does not remain the same all year long.
Some people like to call the chasth prayer the Salat-ud-duha. This also has much benefit for any Muslim who makes an effort to offer it and prayer timetable for this are also specifically designated. According to the prayer times Kuwait (مواقيت الصلاة في الكويت) and also according to the Islamic teachings the correct time to offer the chasth prayer is around two hours after the sun has risen fully and goes on till the sun has reached its abject meridian at noon. We can infer from all this info that Kuwait prayer times or prayer times generally in Islam are very much related to the sun and the time of the day and night. This means that Islamic prayer time cannot obviously stay consistent all year long. This is why people should try and find out the exact prayer times and keep a check on the change regularly so that it is easier for them to offer all kinds of prayers at the very right time.
During the month of Muharram specifically on the 10th, some people like to fast and even pray nafal prayers. This is also a good time to make sure that you are offering the nafal on the right time and if you want them to fall under the category of the Ishraq or Chasht namaz then make sure you follow the above-mentioned timings. There are now various ways to keep a check on the timings of the prayers as there are many online and smartphone applications that will help you keep a track on the timings, even if you are not a native of Kuwait, you would still be able to familiarize yourself with the Kuwait prayer times as these applications seem to be really helpful. Our website also helps you in gaining updated and authentic information about the correct prayer times in Kuwait as well as for other parts of the world too, and not just the Arab or Muslim world.
One thing to keep in mind is that Kuwait is a country with various other cities in it. Kuwait city is the capital but keeping all of the information in mind, do not assume that Kuwait prayer times are going to be same for all cities. Every city has a different prayer time for all five prayers (Fajr, Dhuhr, Asr, Maghrib and Isha) and other prayers too, respectively. Whichever city you reside in, make sure that you update yourself on the Kuwait prayer time of that city and not Kuwait city which is the capital. Not just this but if you are confused about the Qibla direction, many applications can help you with that too. Just make sure to make an effort regarding gaining all the information on prayer times Kuwait and related topics so that you do not make a mistake and offer your prayers at a later time. This is something which is not really appreciated in the religion of Islam that a practicing Muslim does not offer his prayers at the designated and right time.
Numbers of Rakats in 5 Daily Prayers (Salat, Salah) and Jummah
| | | |
| --- | --- | --- |
| Prayer (صلاة) | Rakat | Total |
| Fajr | 2 Sunnah + 2 Fard | 4 |
| Zuhr | 4 Sunnah + 4 Fard + 2 Sunnah + 2 Nafl | 12 |
| Asr | 4 Sunnah + 4 Fard | 8 |
| Maghrib | 3 Fard + 2 Sunnah + 2 Nafl | 7 |
| Isha | 4 Sunnah + 4 Fard + 2 Sunnah + 2 Nafl +3 Witr + 2 Nafl | 17 |
| Jummah | 4 Sunnah + 2 Fard + 4 Sunnah + 2 Sunnah + 2 Nfl | 14 |
Fajr prayer (صلاة الفجر): Before sunrise according to Kuwait prayer times.
Dhuhur prayer (صلاة الظهر): In the afternoon.
Asr prayer (صلاة العصر): Following Dhuhur, in the evening.
Maghrib prayer (صلاة المغرب): Before sunset, according to Islamic prayer timing in Kuwait.
Isha prayer (صلاة العشاء): After sunset, at night.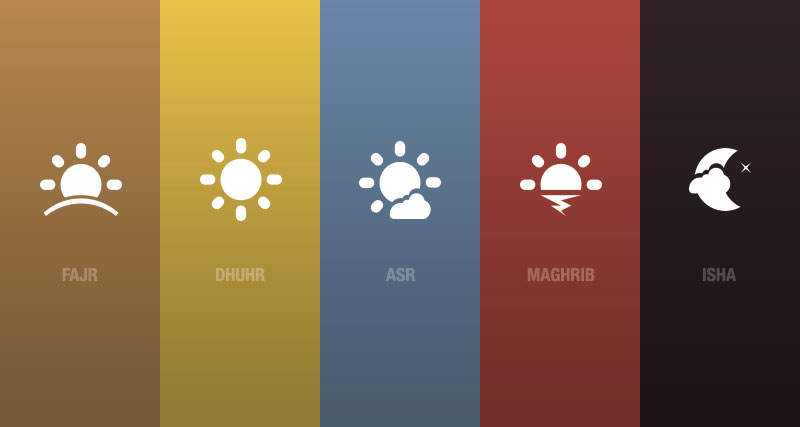 Islamic Prayer Timing Calculation
Standard Time Zone:
UTC+03:00 hours
Country:
Kuwait
City: 
Kuwait City
Geographic Coordinates Of Kuwait City
Latitude:
29.3759° N
Longitude: 
47.9774° E
Muslim Prayer Times Kuwait City (اوقات الصلاه لمدينة الكويت)
Asr Methods
Standard: Shafii, Maliki, Jafari, and Hanbali (shadow factor = 1)
Hanafi: Hanafi school of thought (shadow factor = 2)